Ananda College, founded and managed by the R.C.Diocese of Sivagangai, is a Roman catholic minority co-educational and self-supporting institution. Our motto is "அன்பில் ஒளிர" (Shine in Love). Though our college aims at forming the youth of the Christian minority, it is open to students irrespective of caste, creed and culture. It is situated in a vast area of 25 acres within the jurisdiction of  Devakottai municipality (Devakottai Extension) and on the National Highway No. 210, and between the twin towns namely Karaikudi and Devakottai.
"Shine in Love"
Being enlightened with the creative intelligence acquired from the justified natural and social sciences and humanities along with the cultivation of personality integration, the gentle men and women would illuminate the world with the mantra of love being pulled towards.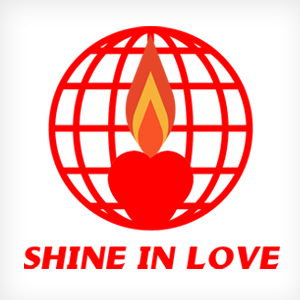 "Vision"
To form students to face the challenges of life in a dignified manner, esteeming fellow humans and the world as sacred and to produce the following vital aptitudes in its students; the ability to think clearly, acquire knowledge of the past and present, envisage the future, develop skill to do service, and continue all these for creating a healthy and self-reliant community.
"Mission"
– To inculcate academic excellence and instill in the young minds a sense of social justice, responsibility, compassion, sensitivity and concern towards everyone in the society.
– To integrate academic excellence in teaching, research and extension.
– To offer diverse courses, according to the signs of the time and in keeping with the learning abilities of the students and bring out the best in them to promote national integration and communal harmony.
– To enhance communicative and soft skills.
– To enable the socially and academically disadvantaged students with remedial and flexible courses.
– To form students to integrate moral, social and spiritual values for building sel reliant and responsible citizens.

Tony Walker
Apps Developer
I thoroughly enjoyed courses from here and hope to expand on my gained knowledge about making apps. The courses as well as the examples are well presented, easy to follow and engaging.

Martin Brian
UI Designer
The courses here exceeded my expectations in many regards, especially in the depth of information supplied. In a very non-threatening environment, I learned key principles of design that I can implement immediately.

David Fahim
Web Developer
Excellent content and assignments that build on your knowledge, reinforce, and then expand. I recently secured new employment using PHP and couldn't have done so without the Professional Web Development courses.
Strategy
To provide facilities to students to improve social, emotional and intellectual pursuits and encourage their soft skills and other
To develop leadership qualities and team spirit among
STUDYING AT ANANDA COLLEGE
You can expect that:
❖ The College will work with you to help you develop your learning
skills, recognizing that this is an ongoing process;
❖  The College will provide you with access to appropriate resources to enable you to complete your studies;
The College will support you, both academically and personally, to help you complete your studies;
❖  The College will provide you with constructive and timely feedback;
The teaching you receive will be evaluated and that we will review our courses and services taking account of students with a view to enhancing the quality of our provision;
❖  The College will provide you with careers information, support and guidance;
The staff will be courteous, professional and efficient;
The College will treat all students equally and respect your rights.
What we expect of you that:
❖  You will take responsibility for your own learning, attend regularly and punctually and hand in work on time;
You will assist in creating and maintaining an inclusive learning environment which respects and welcomes diversity;
❖  You will comply with any requests to provide feedback through the completion of surveys and providing comments to help us to enhance our courses and services;
You take responsibility for seeking any support you need;
❖  You use our facilities with respect and consideration for others;
You will be courteous, efficient and behave in a professional manner;
❖  You will behave responsibly and respect other students, staff and the local community both on and off-campus;
Student's Educated / Year